Since Valentine's Day is almost here, this week's Friday Favs features some of the items I'm dreaming about this Valentine's Day! Any of these would make the perfect gift for your loved ones.
One of my favorite fabric designers has come out with a bedding line that is just as amazing as all of her fabrics. In shades of pinks, blues and grays they are the perfect touch to refresh any bedroom.
I'm obsessed with any candle Mame Soy Candles comes out with! Their Love Collection features the yummy Sun Tan Oil Coconut, Amber Vanilla Musk and Red Rose. They all smell so dreamy I can't pick a favorite. The best is that they are local so I can pick up one of these candles whenever I need a quick gift or a new scent in my house!
I recently discovered the Herbivore Botanicals line and so far I love it! I'll be taking this Rose Hibiscus Hydrating Face Mist with me next week on our trip to the mountains to keep my face hydrated in the cold mountain air. You can also find it here and here.
Another local favorite now has a bubblies line as part of their Luxe Sugar Cubes collection. These are the perfect touch to add to your bubbles! They are having a 3rd Anniversary sale right now and these are 30% off until the 14th. I'll be adding the strawberry to my sparkling water on Valentine's Day (no bubbles for me right now, insert sad face)!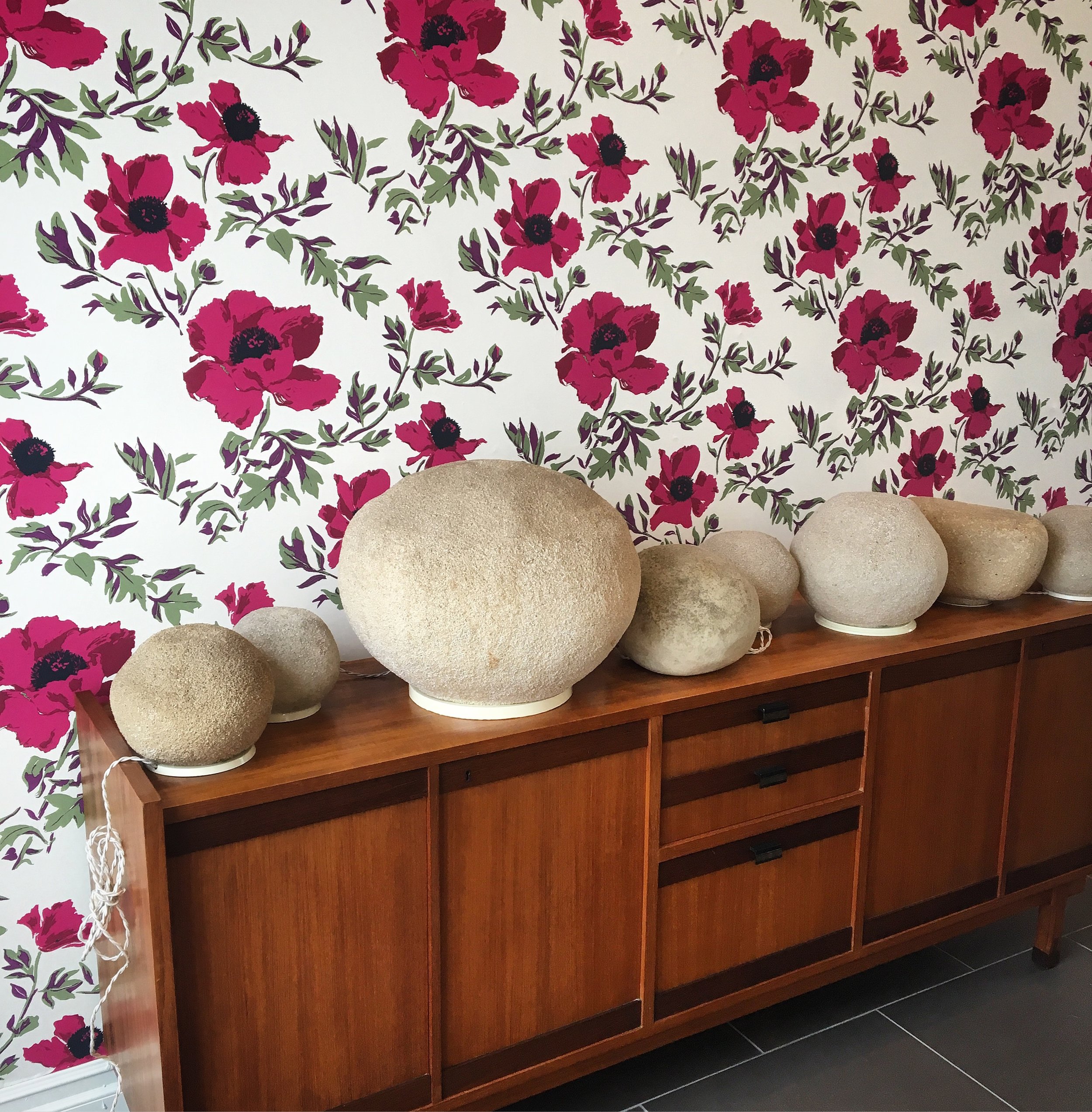 I have been dying to install this Lake August wallpaper somewhere since I saw it on the walls at Hollywood at Home and posted about it here. They just announced this week they are releasing this pattern in a fabric! I cannot wait to get my hands on this and slap it on a chair!